ST.SA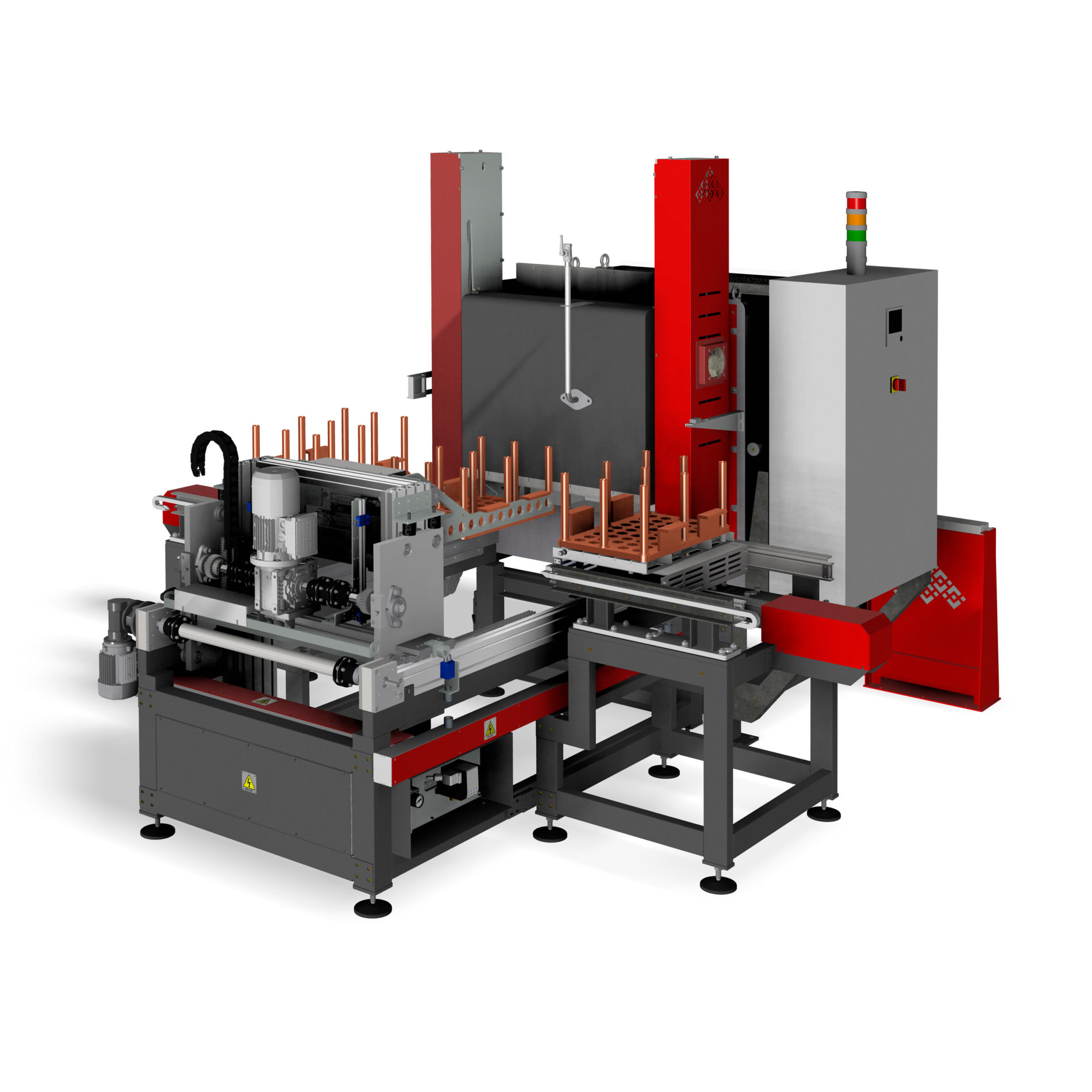 ST.SA
Automatic Superalloy heat treatment station
• Station, designed for the heat treatment of superalloy springs, consisting of high temperature furnace (max. 1200 ° C) and automatic or manual equipment for loading/unloading.
• Oven chamber dimensions on customer's request.
• High efficiency thermal insulation.
• Fully automatic management of heating and cooling steps.
• Treatment managing software on which treatment recipes for the main Nickel-Chromium superalloys are loaded.
• Spring holder equipment can be made as needed.