FNV-B+PCS+VSA+ROBOT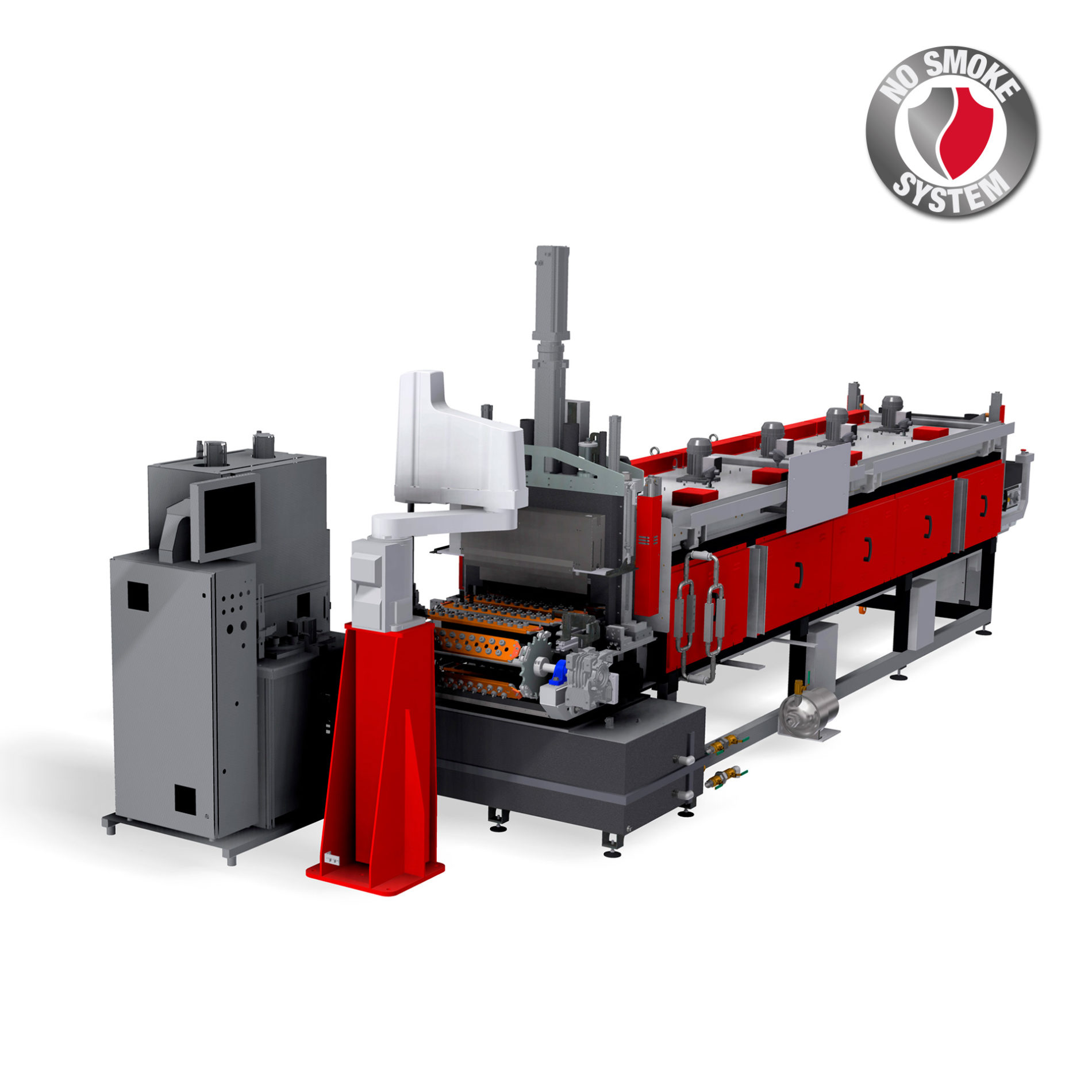 FNV-B+PCS+VSA+ROBOT
Hot setting line with cooling system + drying equipment + handling robot
• Line dedicated to the heat treatment of springs that require hot pressing, fluid quenching cooling and subsequent drying (valve springs).
• Spring movement group made up of stainless steel chains with connecting crossbars and interchangeable ad-hoc spring holder supports.
• Number of springs per beam according to customer requirements.
• Multi-layer, high efficiency insulation, internally coated with protective stainless steel sheets.
• Spring loading and unloading can be done by robot.
• Pressing unit can be customised according to the treatment needs.