LT-K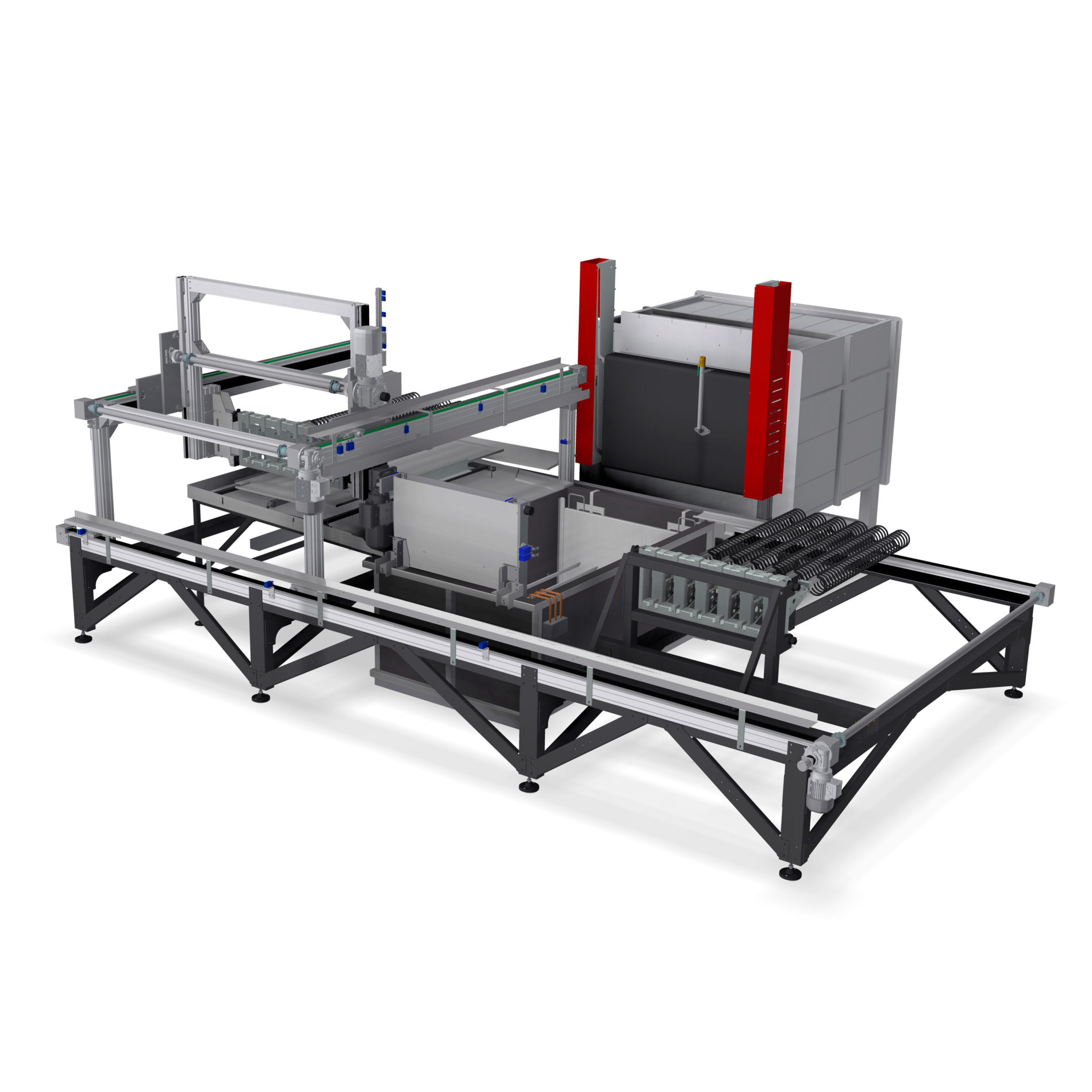 LT-K
Automatic hardening line made up of:
horizontal chamber furnace + quench tank + handling robot
• Automatic line for the treatment of large springs.
• Equipped with a quench tank and gantry handling robot.
• Oven-internal support sole with longitudinal grooves to keep the springs aligned.
• Interchangeable and modular handling for fast production changes.
• High efficiency thermal insulation.
• Radiant armoured resistors.
• Quench tank equipped with fluid recirculation pumps, heating resistor, cooling units.