VERTY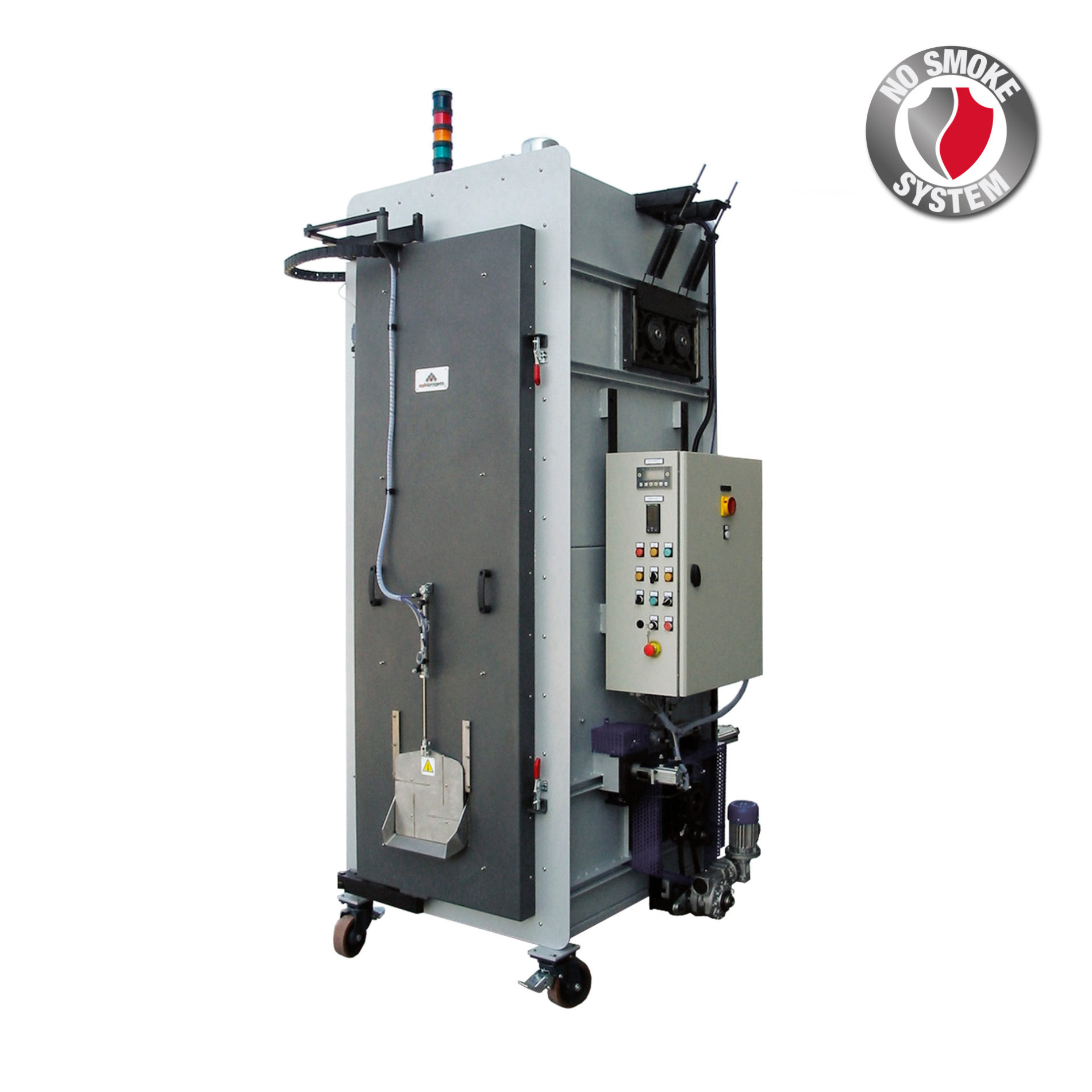 VERTY
Electric ventilated furnace with vertical chamber and bucket elevator
• Furnaces designed for in-line heat treatment of springs with simple geometry and without stems (e.g. valve springs) from installations that develop a not very variable type of manufacturing.
• The vertical structure solves many space problems.
• The loading batches remain separate.
• Option to fill boxes with precise quantities of springs for packaging at the exit of the furnace.